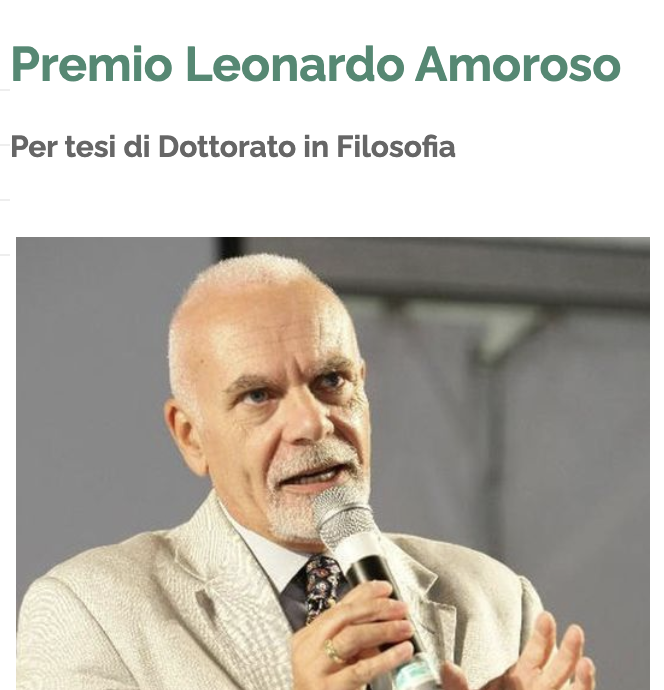 The Prize Leonardo Amoroso is awarded annually and recognise outstanding and original contributions in the area of Aesthetics.
Eligibility
The PhD thesis must:
have been written in Italian, or in English or German (The thesis will be published in Italian; however, theses originally written and discussed in English or German will also be considered. If selected as winners, they must then be translated into Italian by the author);
have been passed in June 2023 (i.e. from July 2021 up to 30 June 2023);
be authored by an Early-Career or PhD Researcher
To nominate yourself for the prize please:
email an electronic copy of the thesis (PDF) to

premioamoroso.segreteria[at]edizioniets.com :

your personal details
 nationality, date and place of discussion of the doctoral thesis or equivalent title
 scanned copy of a valid ID card or Passport
doctoral certificate issued by the institution where the thesis was discussed
CV, including any publications, organisation of and participation in conferences, etc.
an electronic copy of the thesis (PDF)
an abstract of the thesis in Italian (max. 2000 words).
More info on the official webpage of the Prize.